Product Lifecycle Management Partners
: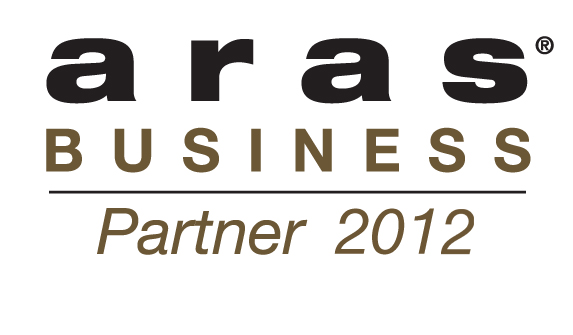 Aras is the leading provider of enterprise open source Product Lifecycle Management (PLM) software solutions. Freedom from licensing eliminates up-front expenses and per user costs while superior technology makes Aras the most advanced enterprise PLM solution suite available. Customers include Motorola, Freudenberg, GE, Hitachi, Lockheed Martin, Textron and TEVA Pharmaceuticals. Aras is privately held with global headquarters in Andover, Mass.

Dassault Systemes, the 3D Experience Company, provides business and people with virtual universes to imagine sustainable innovations. Its world-leading solutions transform the way products are designed, produced, and supported. Dassault Systemes collaborative solutions foster social innovation, expanding possibilities for the virtual world to improve the real world. The group brings value to over 150,000 customers of all sizes, in all industries, in more than 80 countries. For more information, visit www.3ds.com.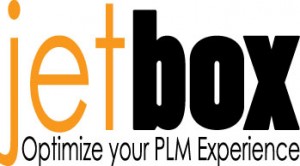 Jetbox™, Inc. specializes in developing innovative software toolsets to streamline the process of deploying and maintaining out-of-the-box PLM applications. Jetbox challenges the notion that PLM is difficult to sell, implement, use and maintain. With the introduction of its ground-breaking iC5™ Turbo and iC5™ Designer toolsets, Jetbox helps companies execute a smooth and rapid deployment of out-of-the-box PLM applications with the added benefits of enhancing and optimizing user experience and productivity, reducing the need for customizations, and rapidly increasing the overall time-to-value for companies.

Oracle's complete Agile PLM solutions help companies solve one of today's most complex challenges: how to innovate profitably. As product needs grow increasingly complex on a global scale, old methods of collaboration like manual or point systems – even email – are growing obsolete. Business leaders aiming to optimize all aspects of designing, developing, launching, servicing, and disposing of products in an integrated, best-in-class model are choosing to partner with Oracle to leverage our deep expertise, broad portfolio, and strong community commitment. Oracle's Agile PLM is the industry's most comprehensive enterprise PLM solution, and a key building block required to manage product value chains.

Siemens PLM Software, a business unit of the Siemens Industry Automation Division, is a leading global provider of product lifecycle management (PLM) software and services with 7 million licensed seats and more than 71,000 customers worldwide. Headquartered in Plano, Texas, Siemens PLM Software works collaboratively with companies to deliver open solutions that help them turn more ideas into successful products. For more information on Siemens PLM Software products and services, visit www.siemens.com/plm.
---
Systems Integrator Partners:

Inceptra is a leading provider of best-in-class Product Lifecycle Management (PLM) technology and services to engineering and manufacturing businesses across a variety of industries including aerospace, automotive, industrial equipment, consumer goods, high tech, life sciences and civil engineering. Dedicated exclusively to the Dassault Systmes PLM portfolio and complementary best-in-class solutions, Inceptra helps its customers capitalize on their PLM software investment with enhanced product innovation, collaboration and productivity by delivering extensive solution and process expertise through its internally developed best practices, automation techniques and industry-specific PLM services, as well as training and support. For more information, visit http://www.inceptra.com.

Technia is a world class supplier of Product Lifecycle Management (PLM) solutions for the creation and management of product information throughout the entire product lifecycle. Technia has about 200 employees and is a part of the Addnode group (listed at the OMX Nordic List, Small Cap). The company is a strategic partner to more than 200 Nordic companies and has offices in Sweden, Finland, Norway and North Americas. Technias customer list includes: BT Products, Ericsson, ESAB, Forsmark, GE Healthcare, Hagl's, Marioff, Metso Paper, Mlnlycke Health Care, Nokia, OKG, Oticon, Proximion, Scania, Seco Tools, Sectra Mamea, Skanska, Sony Ericsson and SSAB. For more information about Technia, please visit http://www.technia.com/.
---
Offshore Development Partners:

Geometric (www.geometricglobal.com) is a specialist in the domain of engineering solutions, services and technologies. Its portfolio of Global Engineering services and Digital Technology solutions for Product Lifecycle Management (PLM) enables companies to formulate, implement, and execute global engineering and manufacturing strategies aimed at achieving greater efficiencies in the product realization lifecycle.
Headquartered in Mumbai, India, Geometric was incorporated in 1994 and is listed on the Bombay and National Stock Exchanges. The company recorded consolidated revenues of Rupees 6.21 billion (US Dollars 136.47 million) for the year ended March 2011. It employs over 3900 people across 11 global delivery locations in the US, Romania, India, and China. Geometric was assessed as CMMI 1.1 Level 5 for its software services and is ISO 9001:2008 certified for engineering operations. The company's operations are also ISO 27001:2005 certified.Geometric's Geometry Technology Solutions (GTS) business unit develops cutting-edge point productivity solutions that enhance design and improve manufacturing operations. The end-user products from Geometric include CAMWorks®, eDrawings Publisher, DFMPro, GeomCaliper®, 3DPaintBrushâ"¢, CAMWorksXpress® and Glovius®. The key technologies from Geometric are NestLib®, Feature Recognition (FR), GeomDiff and 3DSearchIT®. Geometric licenses these technologies to OEM partners and also designs and implements customized process solutions using these technologies for industrial customers.